This team is supposed to be a hyper offensive electric terrain team with additional protection via screens. I've had varying success, but an overall positive winrate. Any suggestions would be appreciated!

Iron Moth @ Choice Specs
Ability: Quark Drive
Tera Type: Flying
EVs: 124 HP / 132 SpA / 252 Spe
Timid Nature
IVs: 0 Atk
- Fiery Dance
- Sludge Wave
- Discharge
- Energy Ball
Iron Moth serves as one of the team's primary sweepers. The EVs are built to give it the 1.5x Speed boost from Quark Drive (under terrain). If I did my math correctly, having choice specs and less EVs is an overall higher SpA than 252 EVs and a 1.3x boost from Quark Drive, both of which having a 1.5x speed boost from either choice scarf or Quark Drive respectively. Fiery Dance and Sludge Wave are present for stab, discharge to utilize the terrain boost+coverage, and energy ball to deal with ground or water types that threaten it otherwise. Tera flying to avoid ground moves in a pinch.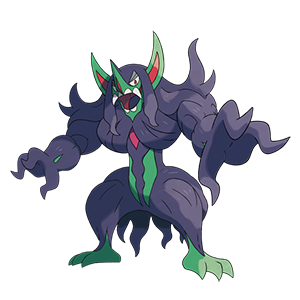 Grimmsnarl (M) @ Light Clay
Ability: Prankster
EVs: 252 HP / 252 Def / 4 SpD
Serious Nature
- Light Screen
- Reflect
- Taunt
- Spirit Break
Grimmsnarl is the screen setter and taunter for the team. The bulk allowing for easier swap-ins, and taunt handles most other support mons. Spirit break is used to cripple special attackers if necessary. I have no clue what teratype to make it. I preferred it over other screen setters thanks to prankster taunt in addition to screens to avoid being KOed before setting screens.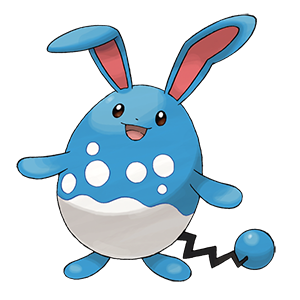 Azumarill @ Sitrus Berry
Ability: Huge Power
EVs: 252 HP / 252 Atk / 4 SpD
Adamant Nature
- Belly Drum
- Aqua Jet
- Ice Spinner
- Play Rough
Azumarill is a contingency of sorts, if electric terrain cannot be setup. It allows for the team not to be completely dependent on electric terrain, while also being a great cleanup mon if all the opponent's walls are taken care of. Aqua jet for priority, and ice spinner and play rough for a bit of coverage. Tera Water to further boost the power of aqua jet. I opted for HP EVs over speed EVs to better tank priority moves from mons that will be faster regardless, such as Chien-Pao.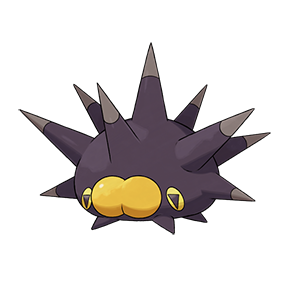 Pincurchin @ Terrain Extender
Ability: Electric Surge
Tera Type: Flying
EVs: 252 HP / 252 Def / 4 SpD
Impish Nature
- Memento
- Spikes
- Recover
- Zing Zap
Pincurchin's only purpose is to set spikes and electric terrain. Zing Zap is added to have at least one damaging move, and memento is added to get a clean swap or force a switch from the opponent if needed. Recover is to heal in case it takes damage before the electric terrain is no longer needed. Tera flying to avoid any ground type moves that may cause issues. Unfortunately, there are no offensive Electric Surge mons in the format, but if one were to be released, then it will likely replace Pincurchin.

Iron Valiant @ Life Orb
Ability: Quark Drive
Tera Type: Steel
EVs: 252 Atk / 4 SpD / 252 Spe
Jolly Nature
- Close Combat
- Shadow Sneak
- Thunder Punch
- Swords Dance
Iron Valiant server as a setup sweeper for when electric terrain is set. Close combat is the main stab move, shadow sneak for coverage and a KO on faster mons that are on a low HP, and thunder punch to take advantage of the terrain boost. I chose steel as a teratype to avoid Psychic, Poison, and steel weaknesses.
Iron Treads @ Choice Band
Ability: Quark Drive
EVs: 252 Atk / 4 SpD / 252 Spe
Jolly Nature
- Earthquake
- Volt Switch
- Iron Head
- Stone Edge
Iron Tread serves as another sweeper for the team, earthquake being the primary attacking move, further boosted in power by its ground teratype. Iron head is to deal with any mons with a steel weakness, and stone edge is for additional coverage. Volt switch is the final move as it allows for Iron Treads to pivot out, which it is usually fast enough to do under the electric terrain, thanks to its Jolly nature making its speed boosted by Quark Drive.
Last edited: