Hey guys! Welcome to the new and improved What if thread!
Old thread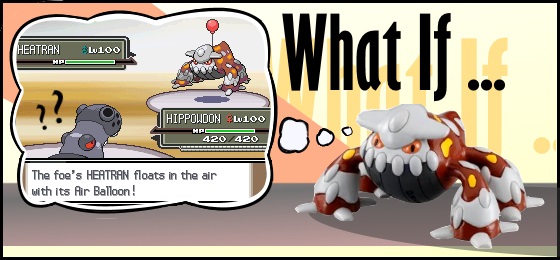 Thanks Cretacerus for the great banner!
Have you ever considered how your different RBY would be with Heal Bell or ADV with U-turn? How about maybe DPP with an air balloon? If you haven't, prepare to have your horizons of what is possible expanded! Are these changes fun and interesting addition to the format or completely game-breaking? That's where you come in to decide! Here we will discuss topics new and old and if an idea becomes popular enough, we may have a tournament featuring the mechanic! I will try to limit topics to ideas that can be potentially made into a tournament on showdown but I may still bring up "unplayable" topics if the idea is interesting enough.
The topic will change about twice a week or so so stay tuned!
Topic #1: Roost in RBY
Topic #2: No Hidden Power in GSC
Topic #3: Nasty Plot in ADV
Topic #4: Hydreigon in DPP
Topic #5: Toxapex Line in BW
Topic #6: Z-Moves in ORAS
Topic #7: Teleport in SM
Topic #8: Regice + Slaking in RBY
Topic #9: No Rest in GSC
Topic #10: Diggersby in ADV
Topic #11: Heavy Duty Boots in DPP
​
Last edited: