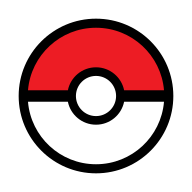 pkmn/ps

​

The

projects I'm working on

are built around Pokémon Showdown, and as a result I've done a non-trivial amount of work to

modularize and package Pokémon Showdown's logic

into something generally useful for third-party applications (similar to how I restructured the

damage calculator

in order to be able to publish the

@smogon/calc

package). In addition to reorganizing and componentizing aspects of the Pokémon Showdown client and simulator codebases there are also several supplementary libraries related to Pokémon Showdown that have been released under the

pkmn/ps

umbrella. Unit tests, stronger typings, and documentation have been written for each TypeScript package (on top of anything that may already exist in Pokémon Showdown's codebases), and each package has specifically been designed to be able to run in a browser. Beyond improved unit test coverage, several

end-to-end integration tests

have been written to ensure that the packages work cohesively together and agree with Pokémon Showdown.

Each package contains documentation which goes into much further detail about their purpose, but the following packages are most likely to be relevant to other developers working on Pokémon related applications:

Several other packages have been released which are potentially less broadly interesting:

Please note that the @

pkmn

packages are in no way affiliated with or endorsed by Pokémon Showdown

. However, a lot of credit for the logic exposed by these packages is owed to the team of contributors who have been working to maintain and enhance Pokémon Showdown for the better part of a decade.

This thread is mostly intended as a way to broadcast the existence of these packages now that they have all been released (the packages have yet to hit

v1.0.0

though should be relatively stable at this point) and to provide an additional location for any questions regarding the use of these packages. I am likely to ignore or request the deletion of questions which are answered by the

FAQ

/documentation/examples/tests but am more than willing to field questions from developers who have exhibited the ability to

RTFM

and are having trouble.
Last edited: